Started in 1999, Michael Kelly Guitars has always taken a unique path.
The focus has always been to start with sound and top it off with a bold, boutique-inspired appearance. When Michael Kelly launched, we, in fact, only offered mandolins and acoustic basses. These two markets had been under served and consumers could not buy a great sounding instrument without breaking the bank. The Michael Kelly Dragonfly collection of both acoustic basses and mandolins quickly became popular and hard to get. Musicians were drawn to their decidedly custom appearance and then fell in love with their sound and performance.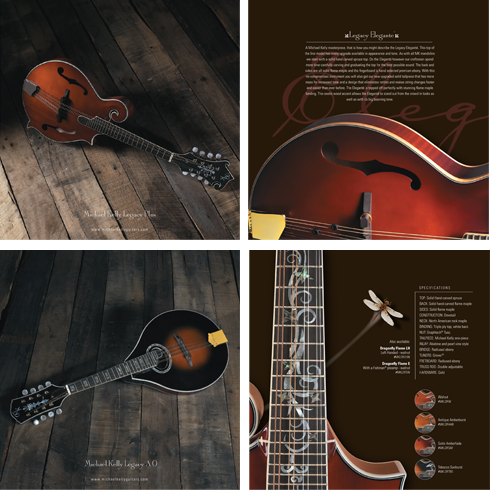 By 2001, Michael Kelly Guitars added its first acoustic guitars and electric guitars. These collections have evolved and are now sold around the world. To this day, Michael Kelly remains focused on our vision statement to be "Built On Sound" and each time we put the cherry on top by giving the musician a bold look. We are proud that we do not offer the cookie cutter boring guitars that are readily available from so many brands. We know there are players that prefer classic simplicity and we very much respect that. However, Michael Kelly will continue to be the brand of choice for those that prefer something more boutique and unique.
The Michael Kelly Guitars Team

We are really proud of our instruments, but what makes us most unique is our people, and your access to them. The world is full of faceless guitar companies, most are big conglomerates. We have a team of passionate guitar people and are committed to giving you unprecedented access to our team. Each member of the team is focused on supporting you. We treat each player like a Michael Kelly endorser. We value personal relationships with Michael Kelly owners and work hard to give you a level of service not readily available from other guitar brands or retailers. Let us help you get the right instrument!